Animatus News March 2007
Greetings from Animatus!
Here's the latest news from Animatus Studio in Rochester, NY.
---
SPRING ANIMATION WORKSHOP VIDEOS
The results of our March workshops are now online. See Flappy go hunting, Edmund the Stuntman in color, and the completed How to be a Zombie!
Check it out at
http://animatusstudio.com/workshops/studentwork.html
or at
http://www.youtube.com/animationworkshop
---
SIGN UP FOR THE APRIL WORKSHOPS
The "Spring II" animation workshops begin Saturday, April 7. How can you resist four weeks of funny cartoons and frivolity?
Spring II 2007
Saturdays
April 7, 14, 21, & 28
$159
We still have some room in the afternoon, so secure your spot today!
Coming up in May, we're offering specialty classes in Lightwave 3D and Macromedia Flash. These are smaller classes, so they may sell out.
Visit
http://animatusstudio.com/workshops
to register online or call (585) 232-3949.
---
A TELLY FOR GEORGIE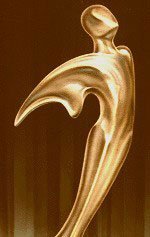 Dave Puls' latest cartoon, "When Georgie Goes Marching Home," has won a bronze Telly! This prestigious award honors outstanding local, regional, and cable TV commercials and programs, as well as the finest video and film productions.
Congratulations, Dave!
"Georgie" takes a humorous look at what's REALLY going on with the Bush administration, set to the crowd-pleasing melody of "When Johhny Comes Marching Home."
More about Fresh Toones at:
http://animatusstudio.com/freshtoones
---
THE OTHER GODS PLAYS SYDNEY AND PROVIDENCE
"H.P. Lovecraft's The Other Gods" continues playing to pulp horror fans around the world. Earlier this month, the silent short from Mike Boas' Subterranea Entertainment played in two new festivals.
First was A NIGHT OF HORROR in Sydney, Australia. The event had screenings devoted to horror, animation, and adaptations of H.P. Lovecraft's works.
Providence, Rhode Island (Lovecraft's hometown) played host to PULP UNCOVERED, a new festival dedicated to literary and film fandom. The Other Gods screened during the "Afternoon of Lovecraft" at the Rhode Island School of Design.
For more about the short, visit
http://maddogmovies.com/theothergods